On-Site Metal Polishing Service
On-Site Stainless Steel Polishing Service - We come to you!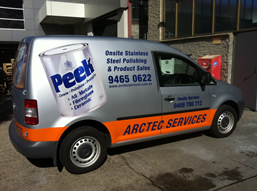 Are you constantly looking at stained metal surfaces?
Does that discoloured balustrade in your foyer embarrass you when clients come to visit?
Don't put up with stained metal surfaces any longer! Book an on-site polishing service today. We service all of metropolitan Melbourne - we come to you!
Our on-site polishing service is ideal for:
Polishing
Stain Removal
Handrails
Street Furniture
Mirror / Satin Finishes
Maintenance Contracts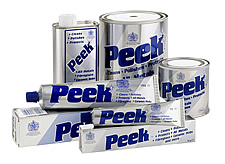 We also work with municipal councils to regularly maintain public property.
---
We Use & Recommend Peek Polish - Multi-Purpose Metal Polish
With the award-winning Peek Polish, our experienced team can polish and protect a wide range of surfaces including:
Stainless Steel
Brass
Aluminium
Chrome
Fibreglass
Copper... and more!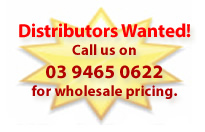 ---
Developed for Professionals - Demanded by those who have tried it
4-in-1 Action
Cleans, polishes, restores and protects 38 surfaces - brass, copper, stainless steel, silver, gold, chrome, fibreglass, ceramics, glass, acrylics, painted surfaces and many more.
Best Value For Money
The easiest and most economical product to use. No spills, residue, odour, cloth saturation or mess.
Used on Countless Items
The most universal product available. Use on silverware, bar taps, faucets, chandeliers, counter tops, sinks, mirrors, porcelain, and more.
Book an on-site polish today! Call us now on 03 9465 0622.
---
Product Purchasing
To purchase Peek Polish for your own use, please call us on 03 9465 0622.